Already purchased this product?
Login to the software portal to get the latest version.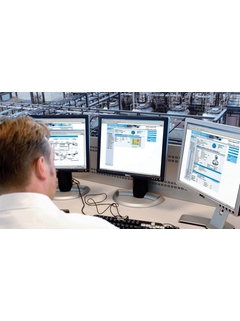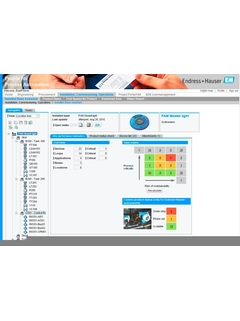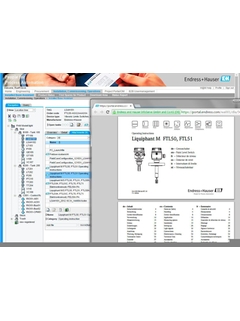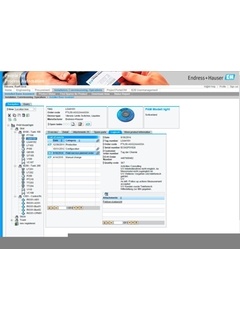 Field of application
The web-based W@M Portal allows data monitoring of your process, permitting proactive maintenance of your devices. You get fast access to critical information, such as spare parts, product availability and reports. Quick access to the right information speeds up your processes, such as repair or replacement on an instrument or downloading certificates for inspections. Furthermore, the pre-filled data available allows reliable planning of your maintenance events.
W@M Portal, a flexible solution for several applications
W@M Portal is Endress+Hauser's online platform (hosted application) for asset information management. The web based portal provides pre-filled information for Endress+Hauser devices and allows management of third party equipment. As online platform, the data are hosted by Endress+Hauser. W@M Portal is easy to use and delivers a quick access to asset information in any maintenance activities.
Benefits
Pre-filled asset information for Endress+Hauser devices because of online connection to Endress+Hauser's product database

Minimized plant downtime and errors thanks to quick access to asset information around-the-clock

Information and documentation for installation and replacement

Evidence of compliance with event history and certificates

Data hosting by Endress+Hauser (W@M Portal) or on your local system (W@M Enterprise) according to your requirements of IT safety and guidelines

Easy integration into existing Computerized Maintenance Management Systems (CMMS) and connection Endress+Hauser's software for plant asset management, like FieldCare.
Could also interest you
Plant Asset Management

Can you react quickly to device malfunctions and failures? This is just one aspect of plant operation where our solution brings significant improvements as well as a reduction in your operating costs.

W@M Portal and W@M Enterprise

As part of Endress+Hauser's W@M Life Cycle Management, the web-based W@M Portal and W@M Enterprise tools assist to manage technical and operational information completely and conveniently.
Simple products

Easy to select, install and operate
Technical excellence
Simplicity
Standard products

Reliable, robust and low-maintenance
Technical excellence
Simplicity
High-end products

Highly functional and convenient
Technical excellence
Simplicity
Specialized products

Designed for demanding applications
Technical excellence
Simplicity
FLEX selections
Technical excellence
Simplicity

Fundamental selection

Meet your basic measurement needs

Technical excellence

Simplicity

Lean selection

Handle your core processes easily

Technical excellence

Simplicity

Extended selection

Optimize your processes with innovative technologies

Technical excellence

Simplicity

Xpert selection

Master your most challenging applications

Technical excellence

Simplicity