Webinars Endress+Hauser à volta do mundo (língua inglesa)
Faça perguntas, obtenha respostas!
Junte-se a nós nos nossos webinars gratuitos, abrangendo uma variedade de tópicos de automação de processos. Aproveite esta oportunidade e fale diretamente com nossos especialistas!
Benefícios
Ao vivo e interativo - os nossos especialistas estão à disposição para responder às suas perguntas.

Pode aceder aos nossos webinars gratuitos de qualquer lugar e com qualquer dispositivo.

Com uma ampla diversidade de tópicos e temas de interesse!
Veja abaixo os próximos webinar em língua inglesa: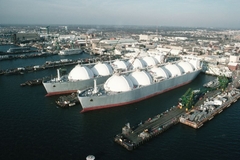 Raman Spectrograph for LNG streams - 21.05. & 22.05.2020 >>> Gas Chromatograph requires the use of a vaporizer to convert the liquid sample to a gas prior to measurement. Raman analyzers can measure LNG in the cryogenic liquid state, eliminating the need for vaporization of the sample. Measurement in the liquid phase results in significant reduction in measurement uncertainty time and requires no consumables. How this technology works, and it's benefits for LNG streams will be discussed.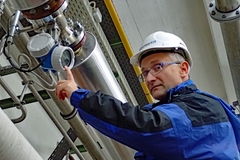 Steam in Oil & Gas industry - 26.05.2020 >>> Steam is an expensive necessity for refineries and the upstream Oil & Gas industry. Endress+Hauser has developed many instruments to measure both quality and quantity of steam. This webinar will address the issues and remedies of measuring steam in harsh and explosion dangerous environments.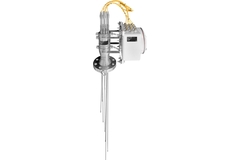 Multipoint temperature in Oil & Gas industry - 28.05.2020 >>> Measuring safely and reliably the temperatures of reactors in refineries but also in LNG storage tanks is critical. Hydrogen permeation during the refinery transformation processes or leaks for LNG storage farms might lead to blind process control or a catastrophe. This webinar will address the problem area's and the solutions of multipoint temperature systems in the Oil & Gas market.
June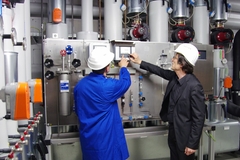 Water preparation for steam generation in Ex environments - 02.06.2020 >>> The preparation of water before it is turned into steam is essential. It could lead to dangerous failures in the piping and boiler itself. This can lead to less efficiency en eventually catastrophic failure. This webinar will explain what is essential to measure in the boiler makeup water and how, using a leading Oil &Gas company as example.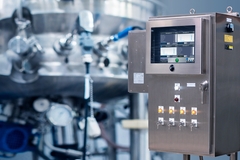 Advanced Raman Spectroscopy beyond in-process Glucose control of commercial cell culture processes - Featuring Biogen - 03.06.2020 >>> This presentation will describe Biogen's past efforts and strategic direction as it relates to in-line Raman spectroscopy for cell culture operations and how we intend to leverage its capability beyond metabolite monitoring and glucose feedback control to become an essential element of our Advanced Process Control efforts.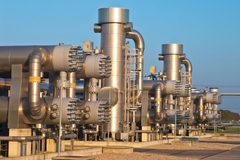 Trace moisture measurement with TDL technology - 04.06.2020 >>> A natural gas liquefaction process comes to a complete stop if the moisture content in LNG streams are not in the PPB levels before it enters the cooling boxes. But how do you measure PPB level moisture in a continuous process reliably and continuously? This webinar will compare technologies, benefits and disadvantages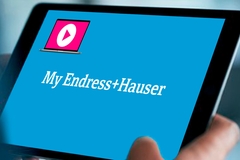 Explore personal and digital my Endress+Hauser - 05.06.2020 >>> My Endress+Hauser transforms endress.com into a smart and powerful cooperation platform that connects you directly to us. Your personalized section lets you easily conduct operations within a few minutes; the easiest and fastest way to manage your transactions, buy products& spare parts, download documentation and get access to your contacts anywhere.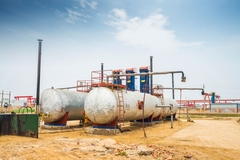 Separators - comparison between Gamma, guided wave radar and capacitance - 09.06.2020 >>> Measuring the oil/water/sand/emulsion layers in separators is not easy. Many technologies are available that all have advantages and disadvantages. This webinar will go through several of them and compare their measurement results.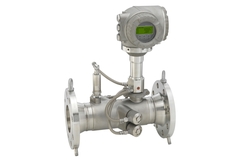 Gas volume measurement using Ultrasonic measurement G300 - 11.06.2020 >>> Measuring gas flows with Ultrasonic gas flow meters is not new. The technology however has developed and can offer way more information that just the "gas flow". This webinar will focus on the latest Ultrasonic developments and the additional information that has now made available, in order to optimize Oil & Gas industry processes and be sure that what you measure is correct and validated.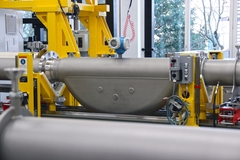 Master meter calibration for flowmeters - 16.06.2020 >>> Proving of flowmeters in the Oil & Gas industry is critical. Especially when they are being used as the cash register between buying and selling partners of crude oil, oil-based products and gas. Learn about the advantages of Coriolis master meters over other methods for frequent proving of custody metering points and the level of achievable measuring uncertainty and the potential of reducing costs & risks for frequent proving.