Portugal Shipping Week 2018
Com o patrocínio da Endress+Hauser De 18 a 20 de setembro visite-nos no Ocean Business Week
A Endress+Hauser patrocina o evento e estará presente como expositor na Ocean Business Week 2018 com o seu portefólio de produtos, soluções e serviços orientados para a indústria marítima, com o objetivo de tornar os processos mais eficientes e confiáveis.

Date

18.09.2018 - 20.09.2018

Offered language

Portuguese

Location

Gare Marítima de Alcântara
1350-350 Lisboa, Portugal

O evento, pretende mostrar Portugal como centro marítimo global de transporte e logística, reunindo armadores, companhias de transporte marítimo, investidores, agências governamentais, associações empresariais e especialistas concentrados na navegação da região e todos os seus aspetos tendo em consideração as tendências e influências globais.
Visa fomentar o networking e o debate sobre negócios oceânicos e desenvolver novas relações comerciais importantes com os líderes do setor marítimo português.
Atender às necessidades de expansão
Apesar do mundo ao redor ser caracterizado pela volatilidade e pela imprevisibilidade, o desempenho da sua instalação não pode ser.
Na construção naval, das melhorias aos novos projetos, nós temos experiência em aplicação de instrumentos para o ajudar a ter sucesso na sua instalação.
Num período em que o setor enfrenta escassez de recursos qualificados e regulamentação mais rigorosa, a Endress+Hauser está presente ao longo do ciclo de vida do seu projeto.
Enquanto a complexidade da instalação e dos processos aumentam, os tempos de paragem são cada vez mais reduzidos, garanta competitividade através de ativos rastreáveis e precisos.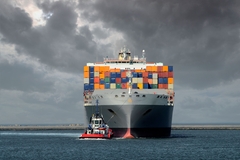 Precisa de mais por menos?
Tire partido de um parceiro confiável ao seu lado a longo termo em todo o mundo, que lhe oferece:

Segurança não admite equívocos. A Endress+Hauser produz instrumentos precisos, robustos e confiáveis para garantir segurança e elevar a confiabilidade e produtividade no geral.
Eficiência, tal como o seu objetivo é extrair o máximo dos recursos, o nosso é maximizar a eficiência e o retorno do investimento. (ROI)
Disponibilidade, O setor marítimo enfrenta três desafios: Disponibilidade de recursos, serviços e tecnologia. A Endress+Hauser pode ajudar com cada um deles.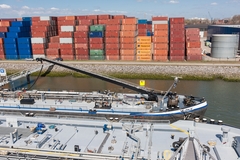 Soluções certificadas para uma gestão otimizada do combustível
Assegurar uma gestão inteligente do combustível e proporcionar a máxima transparência no seu carregamento são os desafios do dia a dia. Uma vez que os custos de combustível representam uma grande fatia do orçamento, torna-se ainda mais importante controlar a relação custo-benefício do navio. Estamos ao seu lado para ajudar a superar esses desafios com soluções inovadoras para a indústria marítima.
Encontre esta e outras soluções no nosso stand. Visite-nos.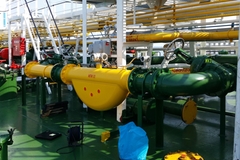 22.10.2019 - 25.10.2019

With the help of actual hands-on tasks you will learn how PROFIBUS fieldbus technology works in detail.

22.06.2020 - 26.06.2020

With the help of actual hands-on tasks you will learn how PROFIBUS fieldbus technology works in detail. At the end of the course you will be able to design and commission a PROFIBUS fieldbus network.